Princess Tweedle needle
Sideshow performer - La Macheta -Body suspention artist - Twisted sisters sideshow
Princess Tweedle Needle is Holland's one and only Human Pin Cushion Girl.
Let her take you on a wild ride through the magical land of Side Show.
She combines classical fakir stunts with modern Side Show acts with that she adds some comedy and you have a show you will never forget!
All her acts are real and she is not afraid to bleed for you!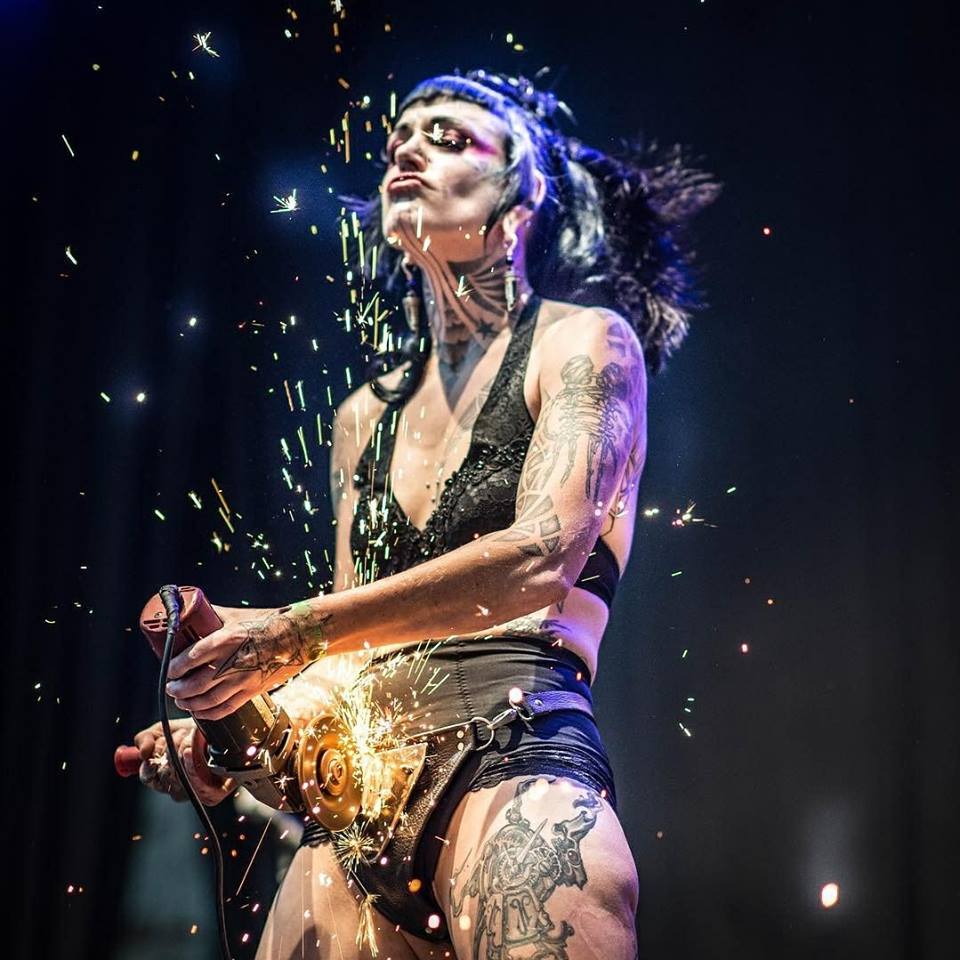 Fire eating, glass eating human blockhead are a few of many stunts she performs.
She traveled and performed all over Europe, Balkans, Scandinavia and USA with the Squidling Brothers Circus Side Show In 2015 She produced and performed with the Demented Dolls of Sideshow and she is currently working in the German Zirkus des Horrors
Auftritte 2012 - 2014 - 2016 - 2017- 2018